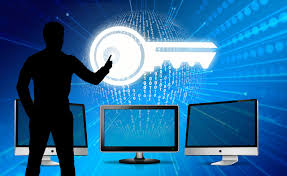 What types of data do we collect?
When you use our services or visit our web site, you accept that our company collects some of your personal data. This page is intended to inform you what data we collect, why and how we use it.
We treat two types of data:
data provided by the user
data that we collect automatically
Data provided by the user
If you are a private person
If you are a private individual, when you fill out a form within the site, we ask you to provide us with some data that you need to take advantage of our service.
These are, for example, the data we ask for:
You can also choose to provide us with the following informations:
telephone number
other requests
As part of the use of the service you can take advantage of the contact forms or calendar to communicate directly with us.
Third part data
If you provide personal data of third parties, such as those of your family or friends, you must be sure that these subjects have been adequately informed and have consented to the related processing in the manner described by this statement.
Data of children under 16 years
If you are under the age of 16, you can't provide us with any personal data and you can't register with Private Jet Coach, and in any case we do not assume any responsibility for any false statements that you provide. Should we notice the existence of untruthful declarations, we will proceed with the immediate cancellation of any personal data acquired.
If you are a professional
If you are a professional, when you ask for information on behalf of an organisation, you are asked to provide some data:
company name
VAT number
contact name
email address
telephone number
other data: professional category e complete address
Data that we collect automatically
We collect the following data using the services you use:
technical data: eg IP address, browser type, information on your computer, data on the current (approximate) position of the instrument you are using;
data collected using cookies or similar technologies: for more information, please visit the Cookie section.
1. How do we use the collected data?
We use the data collected to offer you our service every day, to inform you about our business activities or to offer you a more personalised service in line with your interests.
We use your information to guarantee you access to our services and their provision, including:
providing training and coaching services
contact you directly to requests further information
promotional communications via email, sms, whatsapp, push notifications
These treatments are necessary to properly deliver Private Jet Coach services to users.
We also use your data to improve and implement the service, through the following treatments:
detection of your current (approximate) position to facilitate the use of some service functions
These treatments are based on the legitimate interest of the Data Controller (see point 3.1) and you can object at any time.
1.2. To inform you about our business activities
We use the data collected, if you have expressly provided your consent, to inform you about promotional activities that may interest you.
In particular we use them for:
communicate promotional, commercial and advertising activities on events, initiatives or partnerships of Private Jet Coach, by e-mail, by sending SMS or push notifications; only if you are a professional, for phone calls through operator, customer care service consisting in the offer of dedicated services at the sales and after-sales
carry out analysis and reporting activities related to promotional communication systems, such as the detection of the number of open emails, clicks made on links within the communication, the type of device used to read the communication and the relative operating system or the list of unsubscriptions to the newsletter.
1.3. To offer you a personalised service
We process the data collected, if you have expressly provided your consent, to analyze your habits or consumption choices in order to propose an increasingly personalized service and in line with your interests and to improve our commercial offer. These analyzes are not in any case related to an automated decision-making process.
2. Is the provision of data mandatory?
The provision of personal data is mandatory only for the processing necessary for the provision of services offered by Private Jet Coach (any refusal for the purpose of providing the service makes it impossible to use the service); it is optional for promotional and profiling purposes and any refusal to give consent does not have negative consequences on the provision of the service offered on this website and / or related applications.
3. Who are the subjects of the treatment?
3.1. Data controller
The data controller is Private Jet Coach, a business unit included in the services provided by Fast Private Jet in the person of its legal representative pro-tempore, with registered office located in Via Pegrosse 508/D – 37020 Dolcè (VR), C. F. IT04573290238.
The data controller uses data controllers to achieve the purposes specified in point 1 and a Data Protection Officer (DPO) to monitor the protection of personal data.
For each request related to your personal data, compare the following point 3.2.
3.2. Data Protection Officer (DPO) and contact information
Private Jet Coach does not represent a public authority or a public body, does not monitor the data of users in a systematic way on a large scale and does not process sensitive information or data relating to criminal convictions and crimes: it is therefore not obliged to appoint a DPO.
You can in any case contact us directly to obtain information about your data by writing to aks@privatejetcoach.com.
3.3. Subjects to whom personal data may be disclosed
The data collected as part of the provision of the service may be communicated to:
companies that perform functions that are closely connected and instrumental to the operations – even technical – of Private Jet Coach services, providers of direct marketing and customer care services, companies that provide archiving, communication and messaging, administrative, payment and invoicing services, that provide technical components for the provision of some service features
bodies and administrative and judicial authorities by virtue of legal obligations
Your personal data may be transferred outside the European Union to be processed by some of our service providers. In this case, we make sure that this transfer takes place in compliance with current legislation and that an adequate level of personal data protection is guaranteed based on an adequacy decision, on standard clauses defined by the European Commission or on Binding Corporate Rules.
Under no circumstances do we transfer or sell personal data to third parties.
4. How can you get information on the data, modify it, delete it or have a copy?
4.1. Export and cancellation of the processing of personal data
To export your personal data (takeout) or request cancellation, you can send a request to the email address ask@privatejetcoach.com from the mailbox you registered with Private Jet Coach.
Your personal data will be exported within 30 days or, in case the export becomes particularly complex, within three months.
The cancellation will be made within the foreseen technical times and in accordance with the retention period specified in the following point 5.
4.2. Exercise your rights
Any person who uses our service can:
obtain from the owner, at any time, information about the existence of their personal data, the origin of the same, the purposes and methods of treatment and, if present, to obtain access to personal data and information referred to in Article 15 of the GDPR
request the updating, rectification, integration, deletion, limitation of data processing if one of the conditions provided for in Article 18 of the GDPR occurs, the transformation into anonymous form or blocking of personal data, processed in violation by law, including those that do not need to be kept for the purposes for which the data were collected and / or subsequently processed
oppose, in whole or in part, for legitimate reasons, to the processing of data, even if pertinent to the purpose of collection and processing of personal data provided for commercial information purposes or sending advertising material or direct selling or for the fulfillment of market research or commercial communication. Each user also has the right to withdraw the consent at any time without prejudice to the lawfulness of the treatment based on the consent given before the revocation
receive personal data, provided knowingly and actively or through the use of the service, in a structured format, commonly used and readable by automatic device, and transmit them to another data controller without impediments
propose a complaint to the Data Protection Authority
We remind you that for any question or request related to your personal data and to respect your privacy you can write to the e-mail address ask@privatejetcoach.com.
5. How and how long for will your data be stored?
The retention of personal data will take place in paper and / or electronic / IT format and for the time strictly necessary to fulfill the purposes referred to in point 1, in compliance with your privacy and current regulations.
In the case of active users, the content generated by the user will be stored for 36 months for reasons of security, prevention and moderation of content and / or conduct contrary to the conditions of the Private Jet Coach service in order to ensure a better quality of service also in collaboration with the Authorities.
For purposes of analysis directed to the development and improvement of the service, the personal data of the user may be subject to the same retention period.
For direct marketing and profiling purposes we keep your data for a maximum period equal to that foreseen by the applicable legislation (respectively equal to 24 and 12 months).
Any invoices, accounting documents and transaction data are stored for 11 years in accordance with the law (including tax obligations).
In the case of the exercise of the right to be forgotten through the request for explicit cancellation of personal data processed by the owner, we remind you that such data will be kept, in a protected form and with restricted access, only for purposes of ascertainment and repression of crimes, no more than 12 months from the date of the request and will subsequently be securely deleted or anonymised irreversibly.
Finally, we remind you that for the same purposes, the data relating to electronic traffic, excluding the contents of communications, will be kept for a period of no more than 6 years from the date of communication, pursuant to art. 24 of the Law n. 167/2017, which implemented the EU Directive 2017/541 on anti-terrorism.
If you do not exercise any active action (such as browsing, searching and / or any other way of using the service) on FastPrivateJet for a period of 27 months, you will be classified as an inactive user and your personal data will be deleted automatically.
6. How do we ensure the protection of your data?
The data are collected by the subjects indicated in point 3, according to the indications of the relevant legislation, with particular regard to the security measures provided by the GDPR (Article 32) for their processing by means of computerised, manual and automated tools and with strictly related logic to the purposes indicated in point 1 and in any case so as to guarantee the security and confidentiality of the data.
In compliance with applicable regulations, a system of anti-spam verification on the communication between users is active. The data entered may be verified for the sole purpose of identifying illegal activities or contents that do not comply with the General Condition of Service, but will not be processed or communicated for commercial or promotional purposes.
7. Further information
7.1. Contact and communication tools
The contact and communication tools are represented by:
Direct contact by phone, email, contact form, instant messaging tools (eg whatsapp) or chat to communicate with Private Jet Coach or other registered users
We may check the content of the communications in order to moderate the same for security purposes and to preserve the etiquette and publishing rules of Private Jet Coach.
The use of the communication services implies the possibility that the user's identity (as indicated at the registration / provision of the Private Jet Coach services) and related contents are made known during the activity sessions.
We reserve the right to exclude from communication services, and more generally from services offered by Private jet Coach, all those who do not comply with the rules and / or do not respect the purposes defined for the use of communication services, as well as all those who adopt incorrect behavior and / or non-respectful of people.
7.2. Surveys
We may ask you, during navigation, the availability to participate in any targeted surveys in order to know your opinion and the degree of satisfaction with regard to the services provided.
Within the surveys it will be possible, optionally, to provide an e-mail address in order to receive news and information on Private Jet Coach services.
We remind you that participation in surveys is completely optional and that you can always oppose this treatment.
7.3. Position
When you use Private Jet Coach applications and services with active location tracking, we may collect and process information about your current (approximate) location. This data is processed anonymously, in a format that does not allow the user to be personally identified and used for the sole purpose of facilitating the use of some position-based service features. You can activate / deactivate location services at any time by accessing your browser and / or device settings as follows:
Safari

Desktop

go to "Preferences" > "Websites" > "Location" and remove FastPrivateJet from the list

Mobile

go to "Preferences" > "Privacy" > Location and disable the "location" for Safari
Chrome

Desktop

open Chrome chrome://settings/content/location and remove Private Jet Coach from the list

Mobile

open Chrome and select Site "Settings" > "Location" and remove Private Jet Coach from the list

Firefox

Desktop e mobile

open Firefox and go to about: preferences # privacy, search for "Permission" > "Location" > "Settings" and remove Private Jet Coach from the list

Internet Explorer

Desktop

open Internet Explorer, click on the "gear" icon and select "Internet" Options in the privacy panel, under the Position item, click on the "Delete Sites" button
8. Can the privacy policy change over time?
This information may be subject to changes. If substantial changes are made to the use of data on the user by the Owner, the latter will notify the user by publishing them with the maximum evidence on their pages or through alternative or similar means.
Cookie
Cookies and similar technologies
1. What are cookies?
Cookies are small text files that the sites visited by users send to their terminals or devices, where they are stored to be transmitted again to the same sites during subsequent visits. Cookies (and / or similar technologies such as SDK technologies for the mobile world) can be stored permanently (persistent cookies) on your device or have a variable duration; they can in fact be deleted by closing the browser or having a limited duration to the single session (session cookies). Cookies can be installed by Private Jet Coach (first-party cookies) or by other websites (third-party cookies)
Cookies are used for different purposes as better specified in the next point 2 of this page.
For profiling activities, personal data collected through cookies are processed for a maximum period of 12 months from the moment in which consent to treatment is given. Below you will find all the information on cookies installed through the Private Jet Coach website and / or related applications and the necessary instructions on how to manage your preferences regarding them.
We remind you that our platform supports the browsers and / or applications identified below for the purposes of proper service delivery. For best results we recommend that you download the latest version of your browser and / or app.
We remind you that Private Jet Coach can not guarantee the correct functioning of the service and the effectiveness of the indications contained in this information for previous versions of browsers and / or unsupported apps.
1.1. Browsers supported by the desktop site
Chrome version 49.0 or later
Firefox version 52.0 or later
Internet Explorer version 11 or later
Edge
Safari version 8 or later
1.2. Browsers for the mobile site
iOS 7.1 or later (iPhone 4 or later): Safari
Android 4.1 or later: Chrome 28.0 or later, Samsung Browser 3.3 or later, Android browser
Windows Phone 8.1 or later: IEMobile
1.3. Supported browsers for tablet devices
Ipad: Safari
Android: Android Browser
1.4. App
IOS 6.1.0 or later
Android 3.2.0 or later
2. Which cookies are present on Private Jet Coach?
2.1. First-party cookies and related purposes
The main purposes of cookies installed by Private Jet Coach are:
techniques are used for purposes related to the provision of the service and to allow or improve navigation on Private Jet Coach. These cookies are essential to ensure that our platform is working properly.
analytics, to collect statistical information on the use of the service by users (e.g. number of visitors, pages visited, …). We use these cookies to analyse traffic on our pages anonymously, without storing personal data.
2.2. Third-party cookies and related purposes
The main purposes of cookies installed by third parties are:
analytics: to collect statistical information on the use of the service by users (e.g. number of visitors, pages visited, …). These cookies are used to analyze the traffic on our pages anonymously, without storing personal data.
Third parts:
Google Analytics

to collect statistical information on the use of the service by users (e.g. number of visitors, pages visited, …). We use these cookies to analyze traffic on our pages anonymously, without storing personal data.
performance: through these cookies it is possible to develop and implement the service, improving your browsing experience and therefore the use of the same.
Furthermore, cookies specially designed for social networks could be activated. They allow the user to interact via «social networks» (share function, Facebook). When a page contains this command, a direct connection is established with the selected social network
Private Jet Coach, in addition to cookies, to improve the service and navigation or for profiling activities, could allow the use of similar technologies on your mobile devices such as, AppsFlyer (for opt-out click here), Google Firebase e Facebook.
The use of these technologies is governed by the privacy policies of these companies and not by the privacy policy of Private Jet Coach.
3. How is consent (opt-in) to the use of cookies?
The consent to the use of profiling cookies is provided by the user only by clicking on the specific dedicated button, contained in the banner containing the short information and can be revoked at any time.
All technical cookies do not require consent, so they are installed automatically as a result of access to the site or service.
4. How to revoke (opt-out) consent to the use of cookies?
The consent to the use of profiling cookies can be revoked at any time by the user exclusively by reopening the banner containing the brief information and clicking on the specific dedicated button.
5. Further information on cookies and how to exercise the opt-out
Cookies can be completely disabled by the browser using the appropriate function provided in most browsers.
It is good to know, however, that by deactivating cookies some of the features of FastPrivateJet may not be usable.
Here are the links to the information of the main browsers for more information on the deactivation of cookies: Chrome, Firefox, Internet Explorer, Safari, Edge, IEMobile.
To disable the third-party performance and profiling cookies individually, click on the links to the information provided by the third parties expressly indicated in point 2 of this cookie policy.
With reference to profiling cookies aimed at offering you personalized advertising, we inform you that, if you exercise the opt-out, you will continue in any case to receive generic advertising.
To opt out and deactivate personalized advertisements by changing the settings of your mobile devices, follow the instructions below:
5.1. Android
on your device open the "Google Settings" app
scroll down and select "Google"
select "Announcements"
select "Disable interest-based ads" or "Disable ad personalization"
5.2. iOS
IOS devices use the Apple Advertising Identifier. For more information on how to restrict ad tracking with this identifier, visit the "Settings on your device" app or visit https://support.apple.com/it-it/HT205223.
Youonlinechoice and Networkadvertising.org offer the possibility to refuse or accept the cookies of many digital advertising professionals.

We recommend that you use these platforms to manage the revocation of consent to the use of cookies.
To find out more about targeted advertising, you can consult the following pages:
Last updated on June 2020.