Business Aviation's Uniform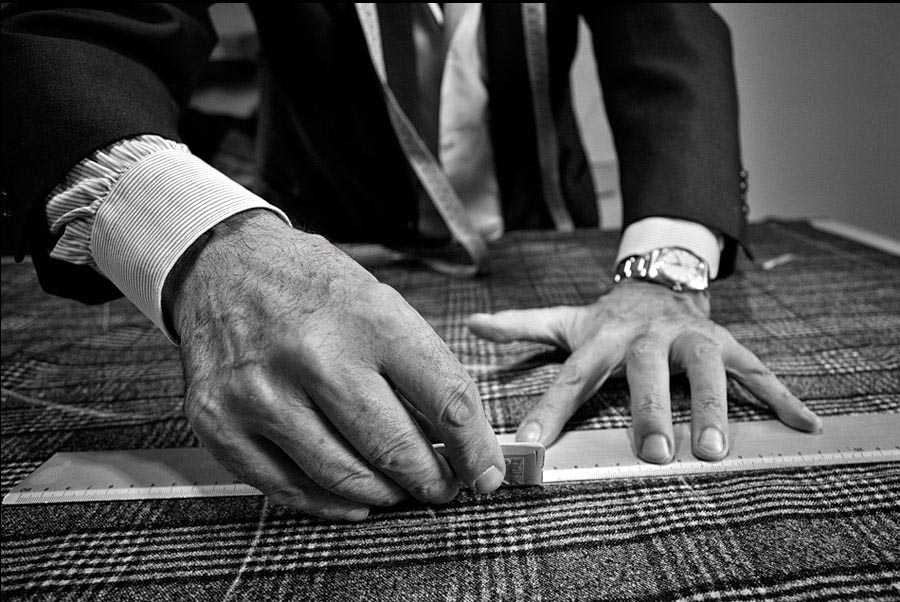 The uniform is the cloths we wear when working.
They represent the company trough a logo, specific colours or design and you are the front line personnel when wearing that.
You are basically recognisable everywhere, therefore is very important that you talk, behave, walk, act as front line man or woman.
Which items compose the uniform of VIP Flight Attendant?
Ladies first.
The most typical cloth item is a dress with a conservative neckline (squared, V-shaped, round shaped) and knee-length skirt. It can be accompanied by a "foulard", a scarf around the neck. 
The winter uniform is composed by a trouser and jacket worn together with a white shirt and the same foulard.
Some Operators have more distinguished uniforms which might include a hat, leather gloves, Swarovski details on the scarf or jewellery.
Typical uniform colours are black (very useful to cover stains, but not so useful if the disposable gloves are stuffed with talco!), dark blue, charcoal grey, maybe even bordeaux (dark red).
Stockings are black or skin color.
Shoes as per your comfort. Ballerinas are allowed on board during service, otherwise a comfortable large heel on a rubber sole, black leather classic shoes.
Adjust your heels according to your height and the aircraft to make sure you fit in the cabin!
Personal experience: I am 1.74 mt and I can't fit on Legacy 600 unless I wear ballerina.
For Gentlemen.
Classic suit, same colours as per the ladies, with waistcoat, tie, tie clip, belt, long sleeves white shirt with cuff links black socks and black shoes.
The scarf and the tie can be in contrast with the color of the uniform to light up the face. Beige, gold, white and black, light pink, red, black and gold, red and white are the most common nuances.
In both cases, complete your outfit with the white gloves (service glove), and there you go! Ready for VIP.
If you fly as freelance, you provide the uniform yourself.
The final impression must give one feeling and one only: elegance.
What do you like and dislike about your uniform?