Airliners: life of a flight attendant on a BBJ or ACJ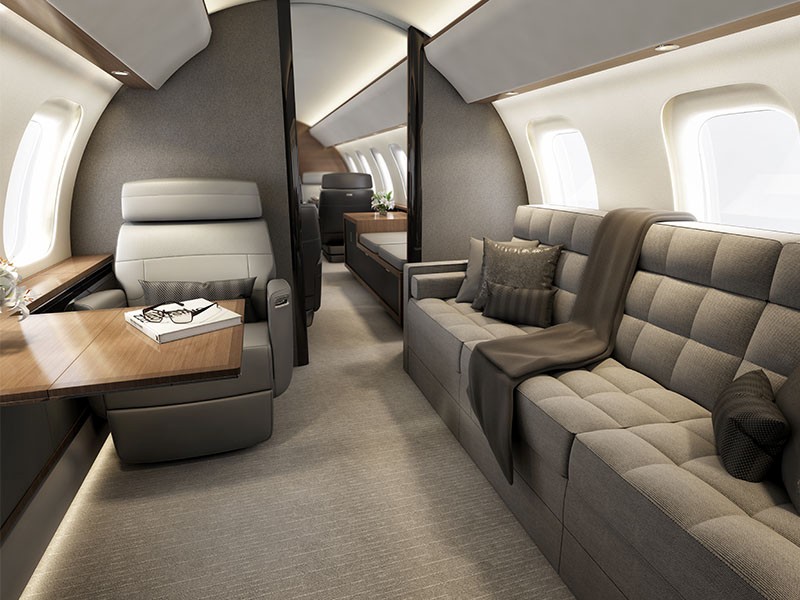 When mentioning different private jets aircraft types, definitely the airliners deserves a proper introduction.
They are called either BBJ (Boeing Business Jet) or ACJ (Airbus Corporate Jet).
We are talking about former commercial airline aircraft, bought and converted onto private jet.
These aircraft can be older editions, the most common models are B737/500 (short to medium range), A318-A319 (also short to medium range flights) and sometimes a more recent A340 or B777/B787 – Dreamliner (long haul flights).
The interiors are completely removed and they go though a full interior refurbishment in the style preferred by the owner.
Those aircraft are very common in Saudi Arabia and Gulf Area, Africa and West Russia countries such as Kazakhstan. They are often used for Royal/Presidential flights or VIP flights when the customers are more than 19 (football teams, actor, actresses, performers, music bands, head of states, royal families).
The aircraft's cabin can be on full VIP cabin layout with around 50 seats in total and includes few areas for private conversations, a big conference and dining table, bathrooms, living rooms with divans and tv, lounges and they can also be equipped with a private bedroom and guests rooms. This type of configuration is typical for Royal families of the Gulf Area and Saudi Arabia and the in-flight service will be only "a la carte" for all the customers.
Some other configurations divides the cabin into two parts: the front cabin is the VIP area, dedicated to the main customer and his/her family and important guests and is furnished with divans, conference and dining table, leather seats and lounge. The aft of the cabin is reserved for the entourage, the press, bodyguards and other guests and looks very similar to a business class of an airline jet (B737/500).
This layout is typical for Presidential flights, sports team, music bands and performers.
In the VIP area the service is conducted "a la carte" like on smaller private jets operated on single flight attendant operations.
For the entourage in the aft cabin there's a hot meal served on a tray. Standard quality of linen, crockery, cutlery, drinks and food are much higher than a normal airline catering.
On board an airliner the crew is composed by few cabin crew member (according to the authorities, they can be at least one per door or one every 50 seats plus extra crew members for service purposes), each one of them works into a pre-selected area.
The cabin crew follows a specific hierarchy that is very similar to commercial airline. The flight manager is the one who mainly deals with the most important customer.
There are some operators who fly commercial as well as VIP: the aircraft can be converted onto private jet when required.
The conversion from commercial to VIP operation can take a few days, during which the maintenance team basically disassemble all the passenger seats and re-assemble tables and leather seats as per VIP requirements.
These companies sell different type of VIP flights and operations such as "ACMI formula" (Aircraft, Crew, Maintenance, Insurance), where basically is all included in the price and the customers or the agency who is doing the booking on their behalf just have to pick a date and a time for their flight.
Let Private Jet Coach advise you on which type of operations are the best for you according to your professional skills and the current demand on the market.