Christmas decoration on board a Private Jet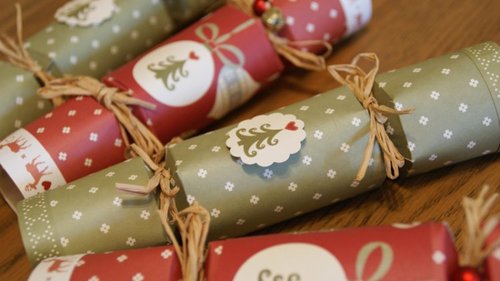 Why not? If you feel comfortable in decorating the aircraft for Christmas because you are on duty during the festivity, it would be nice touch and in fact is one of your jet-styling procedure. 
This is part of our job, and probably the one we can enjoy more, after all. To build up the right atmosphere, to ignite the right mood on board with small -but yet significant- details that can contribute in creating a memorable flight.
So, here's my suggestion for your Christmas flights!
Know your customers first.
Before start even thinking what to do, learn more about your customers. Are they happy with the celebration of Christmas? Are there any known personal or cultural reason that should prevent you form doing anything? If the answer is no, then let's continue!
Decoration
Decoration on board MUST BE sober and elegant. No giant Santa Claus lying on divan, excessive lightning among the aisle, or presents-like wrapped boxes on top of credenza. Ok to festivity flowers decoration and maybe a tiny, refine Christmas tree next to the conference table. Good also to play some Christmas music, again, accordingly to customer's profile. Soft, not too loud and as an accompaniment throughout the boarding or the flight. Make a wise choice: better to go for a mix between modern and classic melodies together with some non-Christmas-related songs.
Menu
Think about local delicatessens that you can order or prepare and that will surprise your customers. If you are in a Country where they don't celebrate Christmas, consider to take some typical dishes of the destination instead, or the place where your customer is from. Play with your mise en pace and dare with details in gold or red.
For example a fresh flower typical of the season or a crystal snowflake. Jus one, little detail will change the table set up completely.
Children
If you have any children on board, invest some time in finding special things for them. A teddybear big enough to stay seated on the seat in the aerea where you planned to seat the child or children will be a fantastic surprise! Personally, I do love pandas, but also a reindeer, a snowman or a Santa Claus doll will make a magnificent effect.
Prepare some Christmas treats, like the crackers for them to play with. Crackers are a sort of cylinder made of paper, closed at the two ends. It looks a bit like a candy wrap. By pulling it form the two opposite directions, you will brake the paper and the small presents inside will come out. Very typical in UK, USA and other Countries as well.
Most of them contains a small quantity of gunpowder that is necessary to make the "boom" when you break it. Just make sure you avoid these ones!
How do you decorate your Private jet for Christmas?