Successful story of Andreia Symington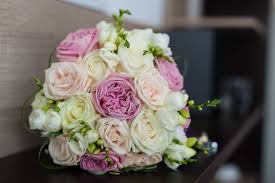 I had the great pleasure of having Martina as my mentor.
Our relationship started at Flexjet Europe during my recruitment process. At this point Martina's passion for Private Aviation was very noticeable. Being successful in my recruitment, we moved on to the next stage which was focused on being trained to be able to deliver an outstanding VIP service.
Due to Covid-19 the courses had to be cancelled and with the blink of an eye, Martina found a solution and within days we had a complete Zoom training programme set up.
Martina took it upon herself to take full control of the courses which I and my colleague found to be extremely helpful and informative.
Having been a Cabin Crew for almost 20 years and being trained by the best in the business I found Martina's structure to be very well versed and extremely knowledgable: she is a true professional in all areas of the business.
Because of Martina, I felt completely confident in my future role and I have no doubt that a huge amount of my success as a VIP Flight Attendant is due to her incredible training, coaching and mentoring.
Andreia S. Symington