Successful story of Chiara Graziani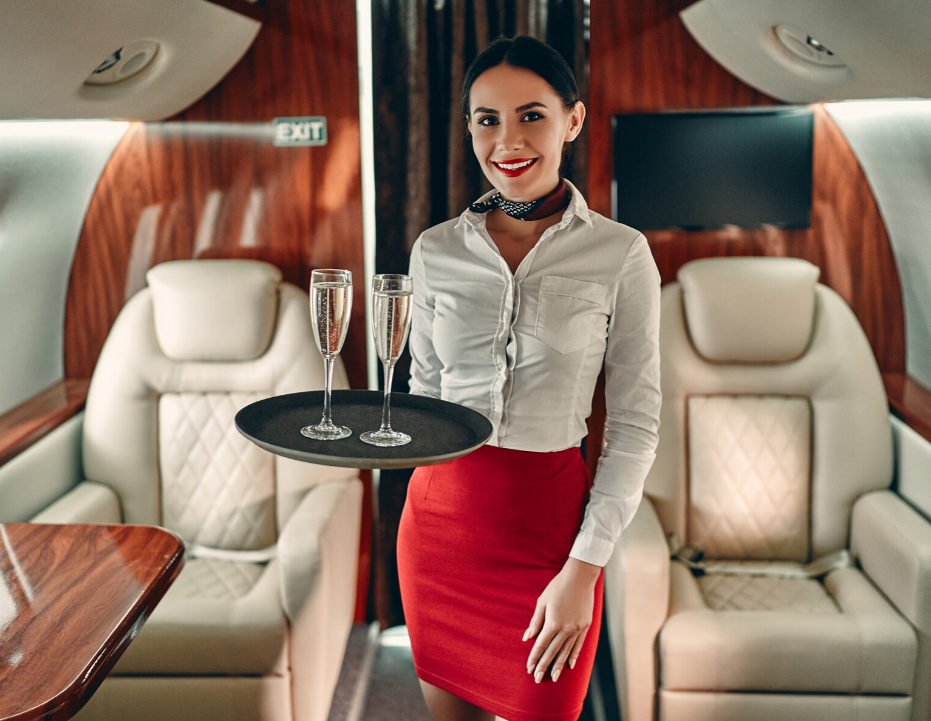 I had the pleasure to attend the Private Jet Coach webinar training with Martina in October.
I want to start saying that Martina is a great professional and an inspiring coach, extremely helpful and approachable. Always on time and precise, she guided me through an introduction of Corporate Aviation sharing her precious knowledge and experience. Even online, I felt the passion Martina has for the job and she definitely transmitted it to me.
We have seen together many aspects of Private Aviation, starting from the difference between Corporate and Commercial, passing through the various Jets characteristics and styling, arriving to a real demonstration of food plating, service items and uniform style.
Moreover, the training did not finish with the end of the webinar! Indeed, Martina gave me three real life scenarios to work on. As if I was really organising my next mission, with the information given in her briefing, I had to choose my own menu, place an order from Delisky and create a stylish menu card. I admit I really enjoyed this part!
Additionally, Martina helped me a lot with my CV update and she gave me important tips to prepare me to face an interview with Private Jet Operators and Owners.
I am ready to take on my next adventure.