Common destinations for Private Jets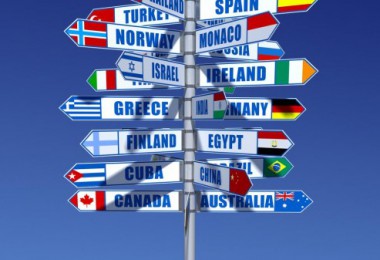 Where do we usually fly?
It depends a lot on which type of operation we are flying on and the purpose of the trip.
First of all, the destination will be anywhere the customer wants to go, where the Private Jet can land and where is legal to fly into.
In Business Aviation, the Customer decides where to fly. The Private Jet Operator has the responsibility to make it possible.
We can make a primary distinction into four groups.
We will have summer and winter destinations followed by business or leisure landing places.
The Business Destinations are ongoing all year long and usually includes London, Geneva, Rome, Milan, Paris, Moscow, Beijing, New York, Boston, Madrid, Lisbon.
And then Washington, Dubai, Tokyo, Seoul, Zurich, Singapore, Sydney, Baku, Astana, Cape Town or other places in South Africa, Harare, Amsterdam, Tel Aviv, Istanbul and some others. 
The Summer season includes some of the business destination and some specific leisure ones.
Generally, they would be islands or famous vacation areas.
This includes Nice, Cannes, Saint Tropez, Ibiza, Sicily, Naples, Mykonos, Rhodes, The Caribbean, Seychelles, Hawaii, Maldives, Mauritius, Koh Samui, Antalya, Izmir, Bodrum or Polynesia, just to name a few.
Winter Destinations will embrace the same Private Jet Business landing place plus some others. These are famous for winter sports or local attraction that happen to be during winter.
Sankt Moritz, Gstaad, Bolzano, Sion, Aspen, Rovaniemi, Bergen, Rio and Venice, for instance.
Note that, in USA, there are some other extremely important destination for Private Jets such as the hosting city of Super Bowl, Chicago, Los Angeles, San Francisco and Detroit, just to name a few.
During Thanksgiving festivity there is the peak of traffic in the American sky.
Then, we have also religious or cultural-related destination valid anytime throughout the year.
The most common are Jeddah, Tel Aviv, Rome, any place in the world with an Orthodox worship during the important festivity such as Orthodox Christmas or Easter.
In addition, any place in China for the Chinese New Year's Eve celebrations.
In conclusion, a Private Jet will fly anywhere the customer or owner wants, as far as his or her creativity can go.
This is one of the thrilling components of flying private!
What's the most beautiful place where you have ever been?