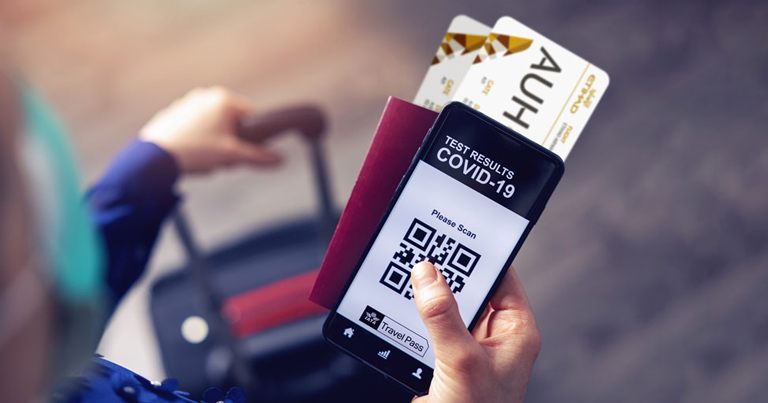 You probably heard about this new project, which intends to allow travels between Countries safely and mitigate the risks of Covid-19 contagion.
The Trave Pass is the new protocol the Authorities around the world are working on.
How does it work?
To clarify, the traveller needs to install an app on his/her device and use it to verify the identity and create the digital passport.
Then, a second app with a QR code will contain all the health informations about Covid 19.
The traveller needs to verify in advance what are the requirements to travel to that specific destination. For example, if he or she needs the Covid-19 test (negative) and, eventually, the vaccine.
This will include a list of approved laboratories only, where the traveller can book the covid test and/or the vaccine. Those labs are listed in both Country of origin of your travel as well as destination.
The traveller must complete the test or the vaccination prior departure.
As a result, the information will be uploaded in the digital document. By showing the QR at the airport, the traveller obtains the "OK to travel" level.
The compulsoriness of the vaccine is not imposed by the Private Jet Operator neither by the Airline Carrier, but from the authorities of the Country of destination.
The app will then allow the lab to safely send the certification and test results to travellers. 
This will create a sort of digital profile that will contain all these information as well as personal information. 
What's the advantage?
The convenience of the travel pass is to expedite the procedures at the airports, have a verifiable way to clear identity and immigration requirements.
The requirements listed in the app won't be only about covid test and/or vaccination, but also passport and visa.
All of this includes the maximum level of privacy, because the traveller is the only one who can decide if and when to share those information.
In other words, simply show the QR code to the authorities. They will easily verify all the details included there.
Moreover, this new measurements should be in place already by March 2021.
Source of picture and information: IATA.ORG