FAQ: The reality behind the VIP flight attendant job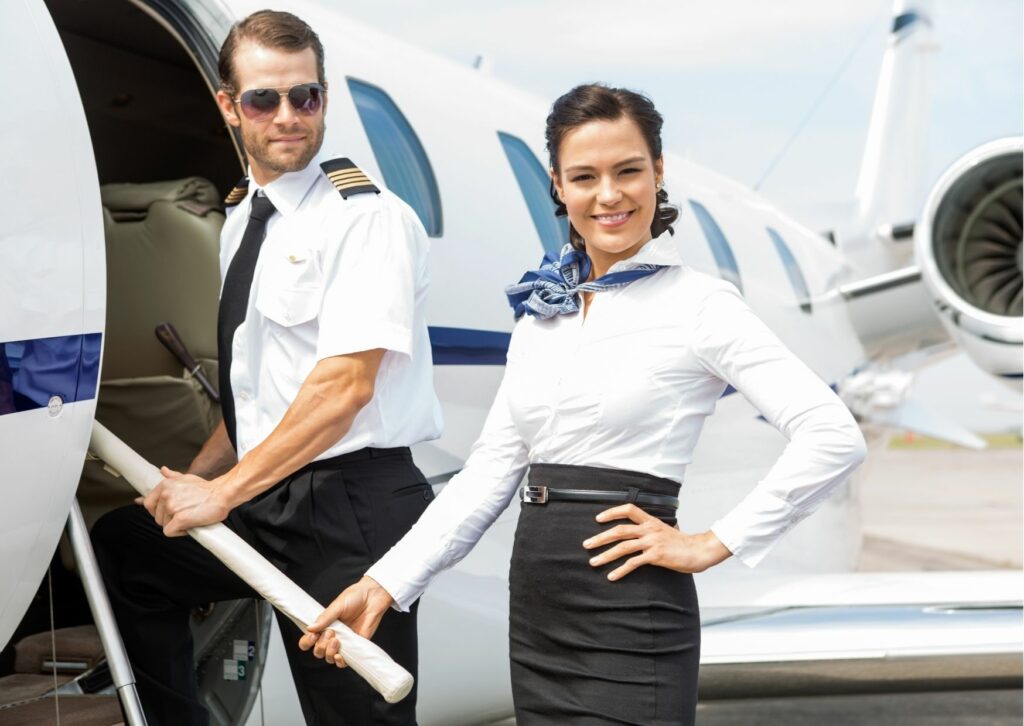 No sweet candies now!
You want to know how really is the life of a VIP flight attendant when flying on board a Private Jet?
I am here to tell you.
First of all, I'd like to point out that the VIP flight attendant (and Pilot) is not a job, is a lifestyle.
Also cabin crew in commercial airline is a life style, but the two words are extremely different.
Always on standby 
During the duty period you are basically standby.
If there are any flights you go and fly, if there are none you stay at the hotel, waiting for new plans.
Means that you know how long you will be on duty (some flexibility is necessary), but you don't know exactly where you are going.
As a consequence, you have to be ready for anything!
You should pack your suitcase for cold and warm places and for conservative countries at the same time.
Learn how to be a real solution finder
In the very most busy scenario there are no offices that will prepare things for you or tell you what to do.
You have to find out a suitable airline ticket that allows you to reach the jet wherever it is in the world at a decent price, and, sometimes, even book the hotel on your own.
Its not always like this tho!
The bigger the organisation, the bigger the structure.
Then you have department who will remind you of the expiration of your visa, plan the catering for you, assist you in hotel and airline bookings.
Even if you have an office who takes care of the catering order for you, it's still you the one who will deal with it.
I can tell without hesitation that my solution-finding capabilities became exceptional when it comes to solve catering-related issues!
Restock, cleaning and hygiene
Yep. You know already.
We clean the jet. We vacuum the carpet, clean the toilets, make the mirror shine, disinfect the galley and all surfaces.
This makes us look like maniac for the cleaning, and it is probably true!
Also, we have to take care of the laundry, cookery, cutlery and glassware and make sure nothing is lost or broken.
Moreover, we make sure that nothing is missing anywhere in the jet.
That if you need something, you can rest assure that we put it on board, or we have an alternative.
Basically, it's like you are managing your house.
Busy period and loneliness
I used to feel extremely lonely when I flew for Emirates.
I would say that VIP operations are probably less lonely than commercial airline's.
Because you have so much to do that the time you have left is not really used to make yourself miserable, but you take advantage to wash your hair for example.
I am not kidding: when I fly charter operations in the middle of the summer for example, I really struggle to find the time I need to do a couple of shampoo without rushing.
During your time on ground you have to prepare the jet for the next flight/s, send emails, complete feedbacks flight, prepare handovers, go shopping for the airplane, plan a menu, organise catering, get uniform ready, eat and sleep.
The benefits
Well, the benefits of this job are uncountable.
What I like the most is that you can learn a lot.
The incentives are pretty much constant and, if you are open to them, you can really evolve as human being.
Moreover, you come across various personalities that are quite interesting!
You visit unusual places and you are require to try yourself new experiences that you can propose onboard.
In a nutshell, you keep on pushing the limits of your comfort zone further and further away.
Less situation looks scary, and more looks interesting and fun.
I think this is priceless, and really worth all the efforts that this job requires.