FAQ: what do customers eat on a Private Jet?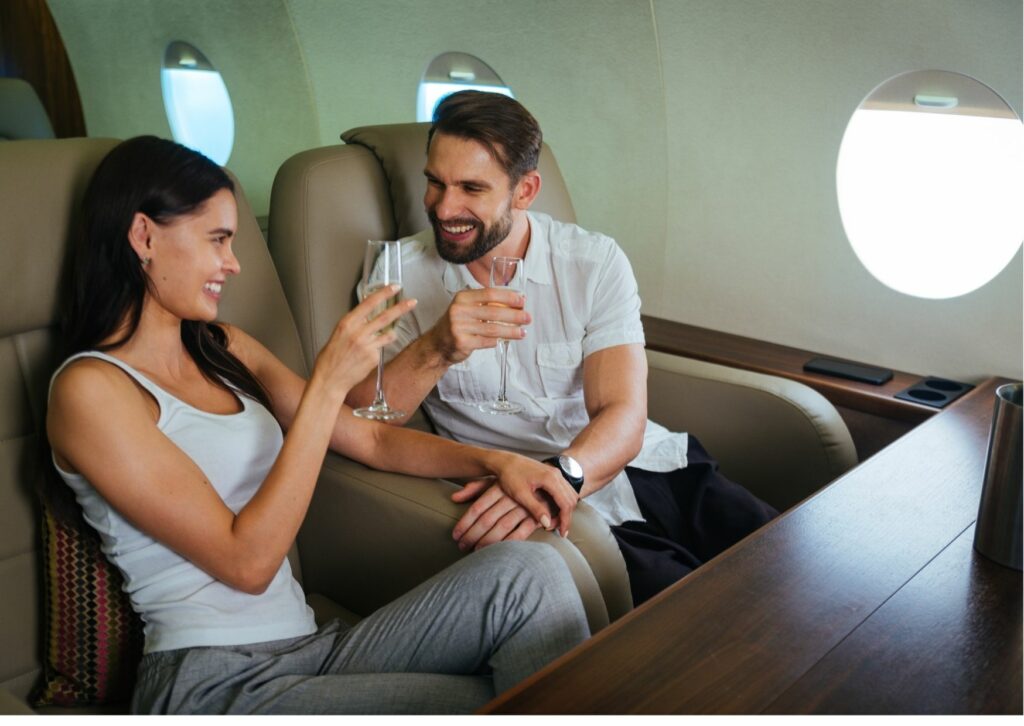 You probably are asking yourself what type of food is a available on a Private Jet?
Well, the answer is: anything the customer likes!
Your wish is my command.
We can literally make anything happen.
Special food regimes, particular cravings, traditional cuisine, dining experiences.
Anything is possible on a Private Jet and the VIP flight attendant has the responsibility to do whatever is needed to meet and surpass the expectations. 
When a customer books a jet, or when the owner of the jet plans a trip, we usually try to get any special request in regards of the catering.
What if there are no special request?
Then, even easier!
If they didn't make a wish in terms of food or beverages, then we simply order what is written on their profile, to make sure it's something as close as possible to their taste. 
If they don't have a customer profile yet, then we order what we want. 
Something local, some cuisine delicatessen that can meet the tastes and needs of the widest range possible.
Before placing our order, we take into consideration the flight time, the time of departure, and the catering availability.
This is very important with the interest of spending money consciously and reduce the food waste.
Moreover, we study their profile and try to retrive a many information a possible about their culture and tradition and then we place the catering order, taking into consideration all those aspects. 
In the everyday life. 
If you can effort to travel Private Jet it doesn't necessarily mean you eat oyster, caviar and foie gras every day. 
In fact, in the normal working routine the food we have on board is pretty simple and healthy.
The reason why we keep it simple is that it's more probable you can find it everywhere in the world, and of a good quality.  
Canapè, crudités, caprese or Nicosie salad are frequent starters.
Maybe seafood sometimes as well.
I personally think that a soup is a must, so I always order a hot starter as well, something seasonal.
Then, for the main course, chicken and sea-bass are number one option.
Risotto is also quite popular.
I don't often order pasta, because re-heated pasta is rarely nice to eat.
Beef fillet, beef stroganoff or lamb chops are a pretty common meat choices.
Mashed potatoes are a must as well as a good selection of cooked vegetables.
And then cheese, fruits and desserts.
Probably, the most ordered desserts are the petit fours, tiramisù and cheesecake. 
The food and the fashion
On Private Jets the food is linked to the fashion.
Quinoa, gastronomic salads, special dressings, specific cooking procedures.
Sushi is rising the podium, as well as oriental cuisine (noodles, ramen).
I can definitely say, without any doubts, that the main current for catering on a Private Jet goes towards heathy food!
With the exception of the desserts, which are always an exception!