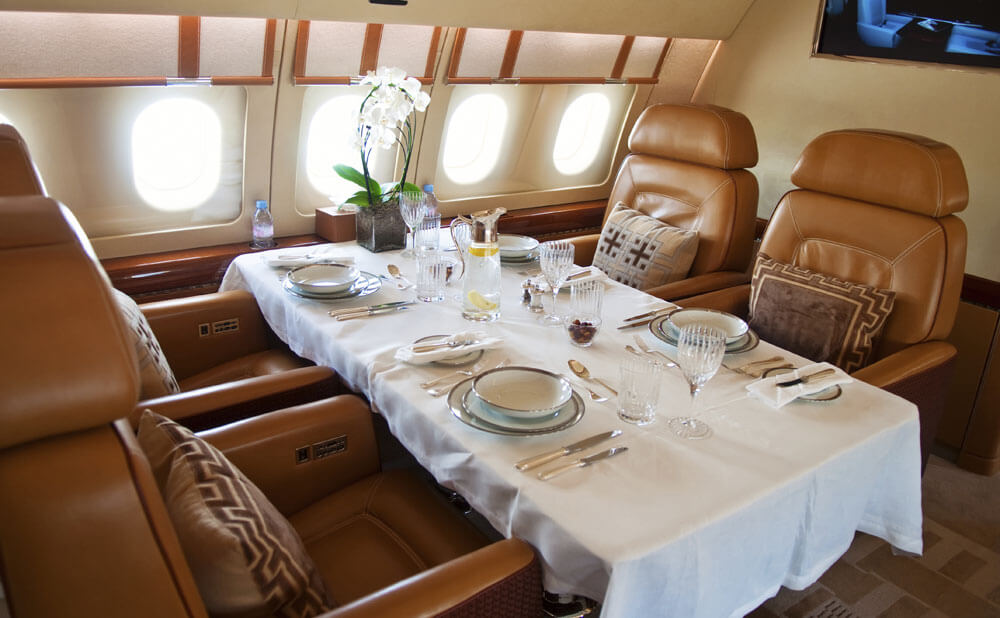 We spoke about the compensation forms that VIP crew members flying on Private Jets have to complete in order to receive the correct compensation for their duty days.
There are other forms in association with the cabin: they are about the aircraft administration. In this case, administration is not intended as bills, but is related to the housekeeping of the aircraft's equipments.
Let's see them in details:
Laundry form
The laundry form must be completed every time the Flight Attendant leaves some laundry to the handling for the dry cleaning.
The laundry of a Private Jet is something in between the laundry of an hotel and the one of a restaurant.
It includes tableware, napkins, tea cloths, white gloves for service, microfibre cloths and anything you can use to serve a meal or clean the aircraft.
But it also includes duvet cover, pillow cover, mattress cover, cachemire blanket, decorative pillows cover.
Nowadays, the Covid 19 procedures require to dry clean anything made of fabric after every single use.
When you hand out even a single piece of laundry, the Operator may require you to complete a laundry form, where you thick the box next to laundry type and write the quantity.
This will be in double copy, one goes with the laundry and the second one stays on board.
When the laundry is back (the following day) the Flight Attendant has the responsibility to cross check that all the pieces are present.
Despite their usage, at least once a month all cabin decorative pillows on board the Private Jet should be dry cleaned for hygiene purposes (please note that with Covid 19 procedure all decorative cushions might have been removed from the cabin).
Dish form
Glassware, crockery and cutlery (dishes in short) on board can vary from Hermes to Ikea.
If possible, it's more convenient to wash the dishes in the galley to prevent their loss or damage.
But, sometimes, reality is different! Because you run out galley water, because the sink is unserviceable, or because you simply don't have time.
In this case, you prepare an atlas box or a plastic box with all the dirty dishes and you hand them over to the FBO for washing.
Pay extra care to glassware: they are too easy to break!
Always be mindful of the operators and treat everybody as VIP. Don't hand over glasses full of liquid, remove all leftovers from dishes and put cutlery (in particular knifes) into a zip bag.
Same as per the laundry form, you have to complete a double copy dish form.
Thick the box in correspondence of the type of crockery, cutlery and glassware and sign the quantity. One copy goes with the dishes and the second copy stays on board the Private Jet for a cross check when they will return on board.
It's a good habit to hand over the dishes for a professional wash at least once a week for hygiene purposes.