Life of a Male VIP Flight Attendant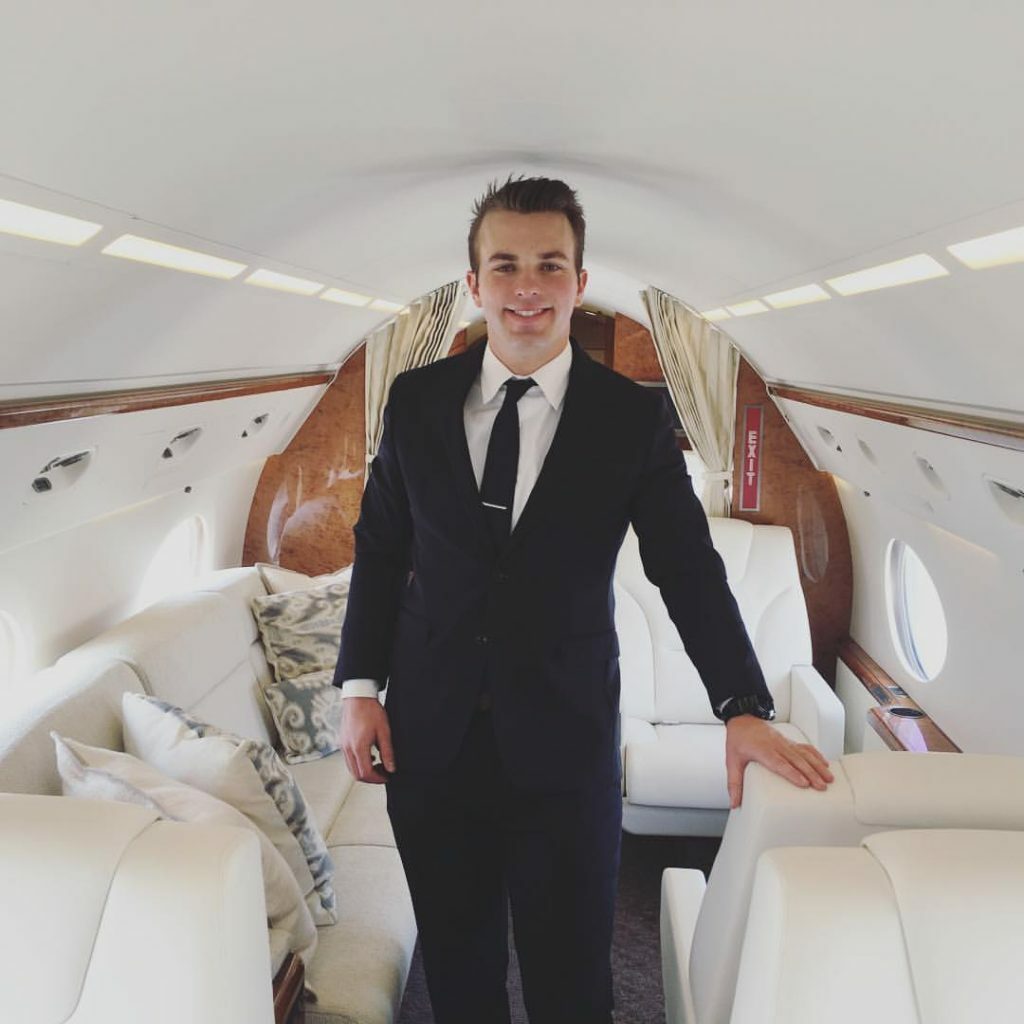 As I often say, Business Aviation is not for everyone because there are not enough job opportunities to fulfil all the demand.
But how it works when you are a men and you try to brake the wall and get into this filed?
First step into the Corporate world
Trying to get into the Corporate world for the first time is difficult for everyone.
But when it comes to a male VIP Flight Attendant, seeking a Private Jet job he has to deal with more difficulties than a female colleague.
The general idea is that this role is for ladies because of the grace, the natural predisposition of taking care of someone, the multitasking and organisation skill. 
And this idea has deep roots.
The starting point for a male VIP flight attendant is to work harder to brake this prejudice and show his skills.
Already from the interview he has to conquer the trust by showing 150% how much he worth. 
In the same situation, for a lady is a bit easier.
Geographic areas of opportunity and type of jet
For a male VIP flight attendant who wants to work in the Middle East there are more opportunities in a big aircraft with various member rather than single flight attendant operation's jet.
Middle East is still considering this job as a lady job, and having a both male and female in the cabin is kinda ok.
Europe and America are more open minded.
There are job opportunities also in small jets, with only one crew member in the cabin.
Africa-based operations often prefers male.
This is because of the possible problems related to the area: war countries, extreme poverty, political or social disorders.
Daily life of a male VIP flight attendant
Once the job is yours, I dare to say that the daily life on a private jet is easier for a male than a female.
To argue my statement I will tell you a story.
A colleague did a flight with one gentleman in the cabin.
He has never seen this customer before.
He told me that he noticed the customer enjoyed in particular a chocolate truffle that was displayed on the credenza throughout the flight. 
As the perfect VIP flight attendant would do, he decided to prepare a gift for him to take home.
He took a new box of truffles, put it in a bag with a hand-written card that said something like "it was a pleasure to have you on board today, please enjoy with my compliments".
Fantastic personal touch to take extra care of the customer and go beyond expectation.
A male VIP flight attendant in an intimate work environment such as a Gulfstream, a Falcon or a Legacy has less chance to create jealousy or misread behaviours, and this is what makes his life easier.