Personal branding of VIP flight attendant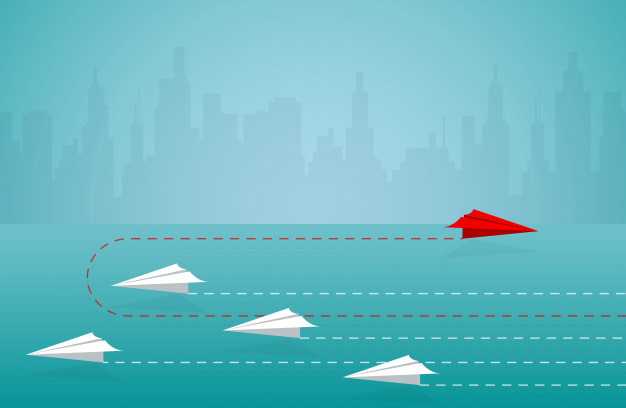 As we often said, one of the main differences between Commercial and Private Aviation is that, in corporate you have to put your personal touch in everything you do, all the time, every single day.
This necessary will take you to create your personal branding style, what defines you as professional VIP flight attendant and that is unique for you.
Many people might ask "and how do I do that? How do I learn how to create my personal branding style?"
The good news is that you don't really have to search for it. Is a passion that you own already and that will come out with the experience.
For example: do you like interior design? Most probably your jets will be stylish and modern like no others!
Do you have a passion for drawing? Probably your plate decorations will leave your passengers speechless.
Are you good in creating a comfortable ambiance and make every place warm and cozy? Then your cabins will have the perfect lightning and all the features needed to feel comfortable and relaxed.
Each one of us has a sort of gift, and this job really helps you to discover what is it and to develop it. By emphasising the attention to details and the organisation you will also find your personal branding style, that "je ne sais pas" that makes you recognisable in a million and makes everything more beautiful, tasty, attractive, comfortable and personal.
Commercial airlines ask you to suffocate every self initiative you can possibly have to pursue a bigger plan: the company plan. They ask you to wear a mask and act like they teach you to do and to keep your accent, your background, your emotions, your culture for yourself.
When you are on board the Private Jet, you are the boss of the cabin. You are in charge of the cabin set up, food, service, ambiance, galley organisation and you have to do whatever is necessary to exceed customer's expectations. So, if you want to put little Christmas decorations on board and play Christmas music during boarding on 25th od December, go for it. If you know your customer loves a specific brand of champagne, you are authorised to go and buy it, or order at the catering and pay with the company credit card. If you know the wife of the owner is celebrating something special and she loves flowers, go buy a flower bouquet for her.
There are flight attendant out there who has a passion for flower decoration, interior design, food plating, wine presentation, galley organisation, service conduction, aircraft cleaning, African operations, remote areas experts and other useful skills. 
They all own a personal branding style like no one, and this is what makes them special and unique.
Find what your potentials are with Private Jet Coach.