Pets flying on Private Jets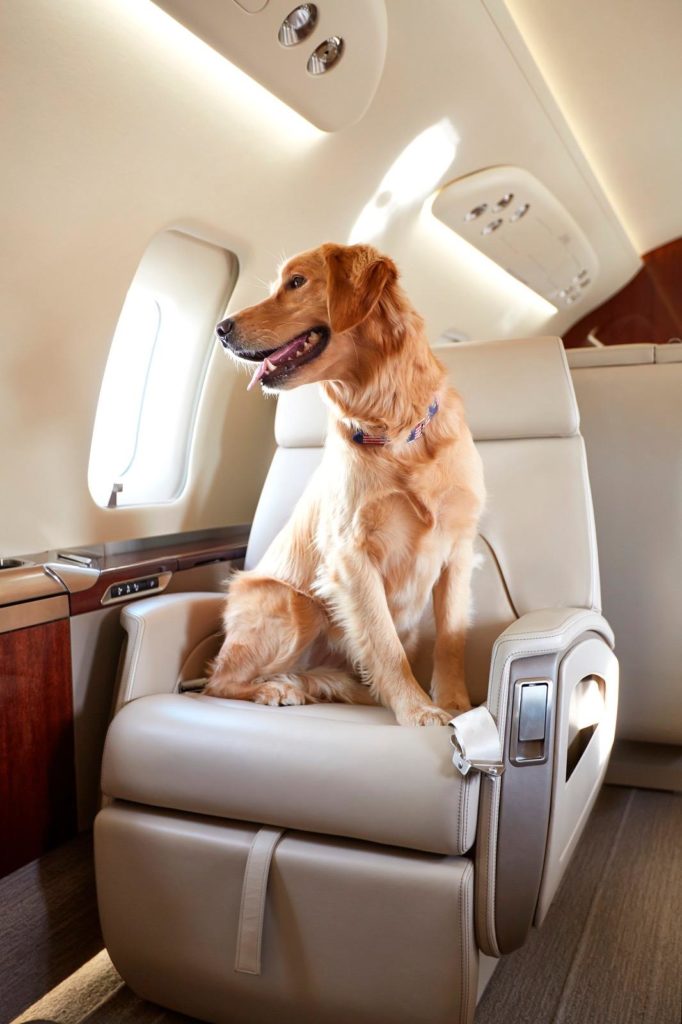 Pet-friendly aircrafts. 
For our customers, like for many other people, pets are part of the family and very important presence in their life. Often, they decide to fly on board private jets and take with them on their side.
Private Jets have much less limitations when it comes to fly alive animals, less restrictions abut size and type, and less restrictions about how to carry them on board. The most common pets on board business jet are definitely still dogs and cats.
First of all, all pets are staying in the cabin next to their owners. It's not necessary to fly them in the cargo.
Second, pets can be set free during the flight and they can move around as much as they want, or as much as the owner wants. No need to keep them closed in a cage for long hours. In fact, often they don't even come on board in a cage! They simply walk next to their owners attached to a leash.
Usually, customers inform operation in advance about the presence of the pets and the flight attendant can prepare something special for them: treats or croquettes, a toy, a blanket or a cushion for them to sleep and absorbent mats for them to feel comfortable.
In general, all Jets are pet friendly, customers just need to remember to brig over the animal's passport which is mandatory for most countries.
Sometimes it can happen that the pet is the only customer on board!
I flew once a beautiful and extremely well-mannered golden retriever from St. Moritz to Milan and back for his monthly beauty care appointment : ) .
To find a special treat for the pets is definitely something that your customer will appreciate.
The cleaning of the cabin is responsibility of the flight attendant, but in case some "incidents" occur, the owners of the pet are usually very helpful. In any case, a deep cleaning can be requested at the handling after arrival.