Special mission: Nicaragua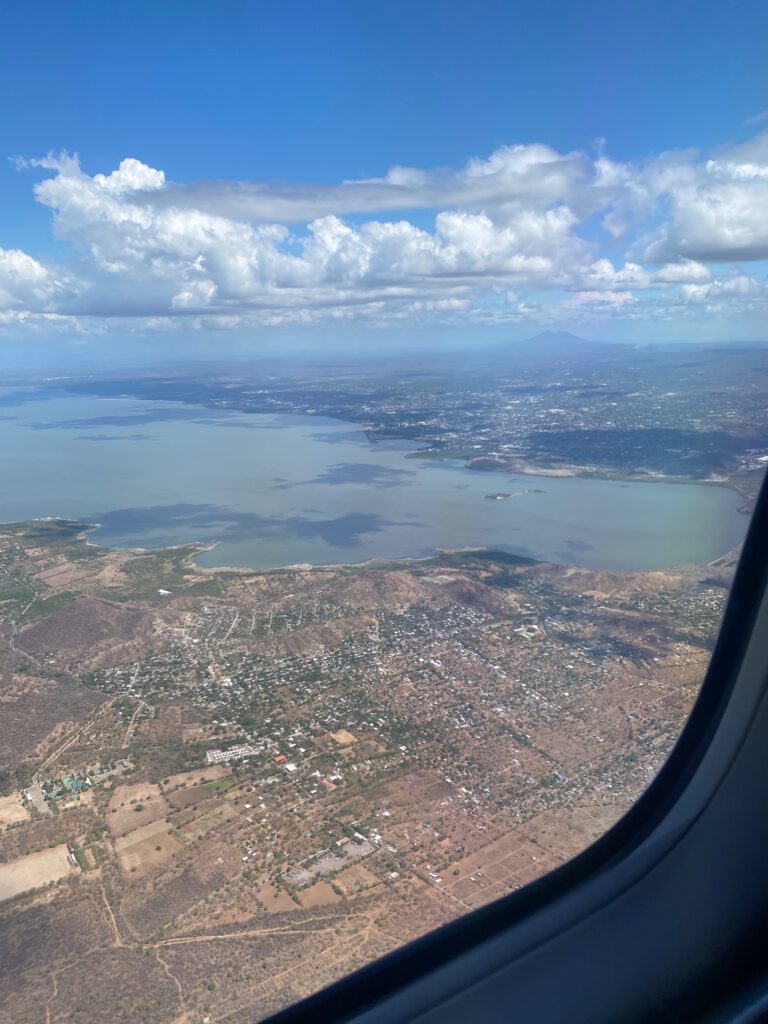 When customers fly private, they can literally travel to any corner of this planet.
They just have to pick a destination, and then the Private Jet Operator will make all the necessary actions to make it happen.
This was the case when my customer wanted to fly to Managua, Nicaragua and me and the crew spent some time there.
Knowledge is Power
None of us have been there before and it was a kinda "first time" under many point of view.
First thing to do is to learn what are the legal requirements in terms of permissions, paperwork, covid test etc for the customer, the crew and the jet in order to be accepted in the country.
The office took care of this and informed us about the need of having a negative PCR test prior arrival in Nicaragua.
Then, we proceed with the risk assessment.
It ended up to be a medium-high risk country, where is not a good idea to walk alone or at night and is better to leave any valuables at the hotel and be aware of serious risk of food poisoning.
The welcoming at the arrival of the Private Jet
The airport of Managua is probably the best one to use when travelling on a corporate airplane.
There isn't a real handling for Corporate Aviation, but is more like a coordinator who deals with the Private Jets and tells to the airport personnel what to do.
The language barrier is enormous for non Spanish speaker but also if you are Spanish mother tongue, although this is obviously an advantage.
I assume it's a cultural difference that makes communication much longer and more difficult.
After a first wrong approach that cost me the temporary lost of my jet laundry (tablecloths, bed linen etc), I realised it is better to change strategy. 
I found out a creative way to tell them exactly what I wanted, how I wanted, the time frame and I checked on them on a regular basis during the process.
Time is calculated in a very different way in Nicaragua…. The European 20 minutes look more like an hour over there!
Moreover, the use of the phone is very limited if you are not under a wifi.
Roaming is not working and regular phone calls or sms neither.
The catering
This has been a real bet!
Food in Nicaragua is difficult to source at VIP standards.
The hotel where we were staying was really my best option.
Still…. I was quite sceptic for the food preparation and for the successful arrangement of the take away.
To make things a bit more easy, I have decided to prepare as many dishes as possible "homemade" on board the jet.
For that reason, I bought at the supermarket some fresh items to prepare food on the spot.
It's incredible how much you can do in a private jet galley!
On ground services in Managua airport
Well, for some reasons that they were not able to explain neither we were able to understand, it wasn't possible to have some of the on ground services done a few days prior departure.
The rules at the airport are very strict and everybody is following them.
Locals are very helpful, but they expect a tip in cash and aren't afraid to ask for it.
The local currency, the Cordoba, or US dollars are the only one accepted.
On the day of departure, the process of arriving at the airport and get into the jet took us quite some time.
But we were prepare for it and we left the hotel 3 hours in advance.
The aftermath.
It had been a real adventure, but I keep good memories of it.
This mission taught me even clearer than before how important is to be able to speak foreign languages.
Thanks to the fact that I am mother tongue Italian I often feel to dare and try to speak in Spanish.
Nonetheless, I have never studied it.
I am the type of person who tries to make things work.
Because of the similarities between the two languages, usually I can make myself understood.
But in this case I really had to push myself out from my comfort zone.
I used my creativity to communicate and somehow it worked out well.
Well, I will never thank you enough, dear Business Aviation!
If it wasn't for you, I wouldn't have really travelled the world.