Special mission: Santa's Village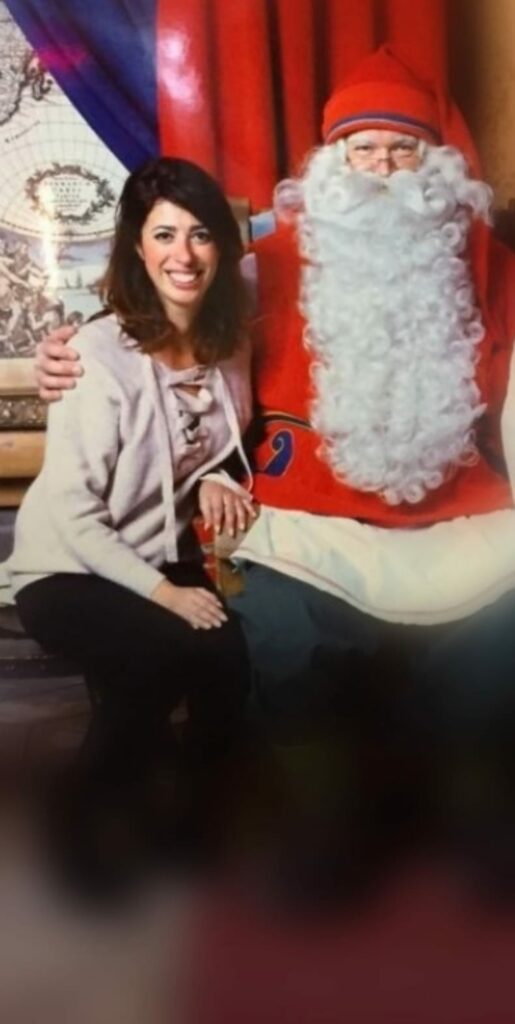 Oh, gosh! This was really a memorable flight!
The mission was to fly the Private Jet with the parents and a four- years little girl to Finland, specifically in Lapland.
We had to deliver the letter to Santa Claus!
Departure was early morning and arrival in Rovaniemi was three hours and a half later.
Before departure, I prepared the cabin with a bed and few little Christmas decorations for my little guest.
A small Christmas tree on the credenza, and Christmas music was my final touch for boarding ambiance.
After take off I prepared their breakfast and then the little girl went to sleep until landing.
Once we arrived, the car was waiting for them to take them to the village (10 mins away from the airport) and we were free as well for the rest of the day. We looked at each other and we decided very fast to take the chance and go to the village too!
We quickly got changed, we closed the Private Jet and we took a taxi.
Crazy cold over there, but our moods lighted up as soon as we saw the entrance!
The village
The village is pretty big and there are few activities you can do, like go on a sleigh pulled by huskies or reindeers or ice skating. We walked around in the village and we went to Santa's post office, where all letters are delivered.
Then we went in Santa's office and we met him too!
All the people working there are deeply involved into the Christmas magic, and you can definitely see it and feel it everywhere. Everybody wear a costume, and they all speak like the magic is true.
Elfs, ladies Elfs, gnomes, Santa…… even the reindeers makes the atmosphere so magical and perfect!
The village is located in the geographical north pole circle. And is clearly marked in the yard in front of the post office and the souvenir shop.
Getting the stamp on the passport of the north pole circle is a must!
In conclusion, I was very impressed to see how many people were involved in this village. All of them were so dedicated to their role and the story of Santa, that even when speaking to adults they were still maintaining the same dedication.
Incredible to see how beautiful a story can become, if you see it for real.