Successful Story of Vanessa Berlato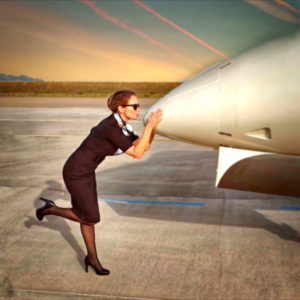 Taking the VIP flight attendant course with Martina has been absolutely essential in my aim to pass from commercial to business aviation.Her long experience in both commercial and private flying together with her career as recruiter was exactly what I needed to be ready for the big step.
Professional and passionate, she was able to tailor her course on my exact needs, even if the situation (covid) was not helping at all. In no time she put up an online course that perfectly prepared me for my first solo flight.
I had no idea how a business jet looked like but thanks to her I had confidence, skills and knowledge enough to perform way better than expected. I wouldn't have made it without Martina and I highly recommend her course if you are trying to enter the challenging world of private aviation. I've tried very hard for long time and having someone that helps you the way she does it's absolutely necessary and rewarding.
You'll find a senior airline crew with commercial background , a super experienced VIP flight attendant, a recruiter with all the tricks to pass interviews… and a friend also. Priceless!
Vanessa Berlato VVIP Cabin Server at Flexjet Europe