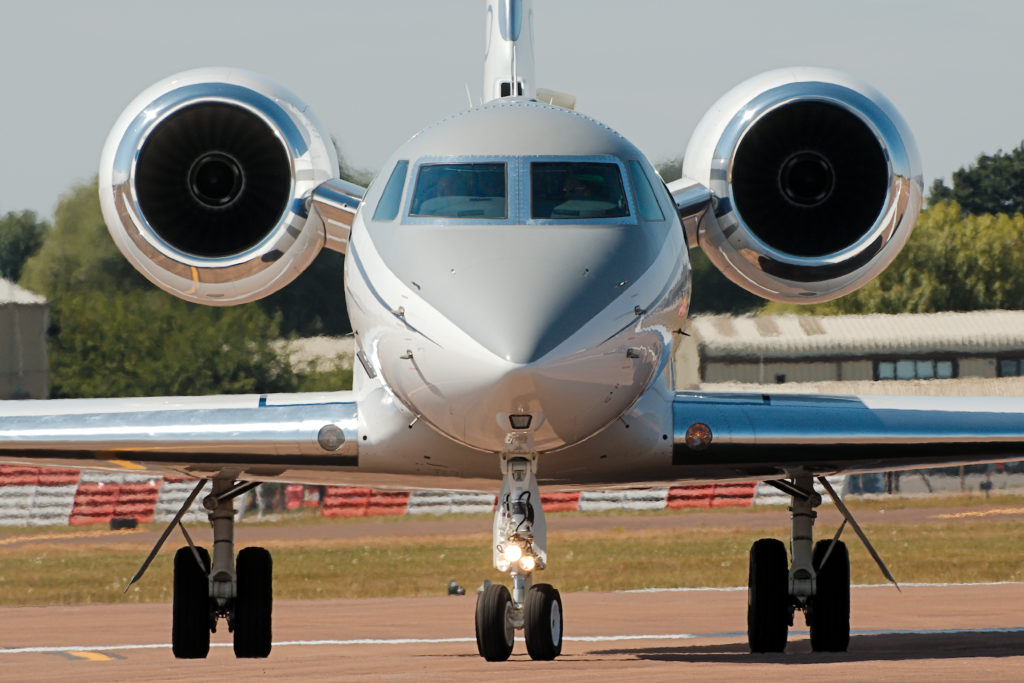 Airplanes differentiation made easy.
The Private Jets world has a wide range of different type of airplanes. Basically, customers can chose the best for them, according to their needs and how much money they can invest.
Private Jet Coach has created a short description of the official classification to help you to better understand what's out there.
Entry level jets (very light jets)
Some examples are: Cessna Citation Mustang, Cessna Citation M2, Embraer Phenom 100, Hondajet.
These are the smallest category of private jets. They can host 4 to 5 seats (some of them can have a belted emergency toilet) and have a maximum flight range of about 3 hours. Passengers can't stand still when in the cabin as the ceiling is only 1.20 mt/1.40 mt high.
These type of jets are very useful when need to operate short runways such as Saint Tropez, Bolzano or Sankt Moritz. The crew composition is 2 pilots only, no flight attendant on board. If any inflight service is required, this will be performed by the pilots.
Light jets
Some examples are: Nextant 400 XTi, Cessna Citation CJ2+, Cessna Citation CJ3+, Embraer Phenom 300E
This size of this Private Jet is the perfect deal for short to mid range flights. The average capacity is between 6 to 8 seats with a narrow but comfortable cabin.
Crew composition is again 2 pilots only, and the cabin height is slightly higher, but not yet enough for an adult to stand up straight : 1.50 mt.
As per the Entry level Jet's category, if there's any in flight service required, the pilots will take care of it.
Mid size jets
Some examples are: Gulfstream 150, Hawker 800, Citation XLS +, Bombardier Learjet 60
The jets which belong to this category are the most favoured in the world thanks to their stand-up cabin (1.70 mt cabin height) and great performances (about 4 to 5 hours flight range) with 6 to 9 seats.
Standard crew composition still do not include a flight attendant. However, for customers' comfort the cabin hostess is sometimes present.
Super mid size jets
Some examples are: Cessna Citation X, Embraer Praetor 600, Cessna Citation Sovereign, Bombardier Challenger 350, Cessna Citation Latitude
Capacity of 8 to 10 seats, 1.80 mt cabin height.
These Private Jets have a very luxurious cabin, more range (about 6 or 7 hours flight time without fuel stop) and the great performances for short field operations.
The brand new Embraer Praetor is basically an intercontinental Jet with a slimmer shilouette and can fly non stop from London to New York. Crew composition is two pilots and one flight attendant working in a small galley.
Heavy jets
Some examples are: Embraer Legacy 650, Dassault Falcon 900, Dassault Falcon 2000, Bombardier Challenger 850, Bombardier Challenger 650
These private jets can host up to 13 seats and are the perfect deal if travelling with a lot of luggage. Customers can enjoy the comfort of 3 cabin zones and the possibility to build up to 5 beds for the cozy sleep of 7 passengers.
Therefore, full crew on board is 2 pilots and one flight attendants for up to 8 or 10 hours flight, 1.90 mt cabin height and a proper galley area.
Ultra long range
Some examples are: Gulfstream G450/G550/G650/G700, Bombardier Global Express/XRS/6000/7500/8000, Dassault Falcon 2000/7X/8X .
These private jets can host up to 19 seats and fly up to 14 hours non-stop and pairing basically any city in the world. Full crew on board composed by 2 pilots and 1 flight attendant, crew rest area for in flight safety rest, 2 bathrooms (can be equipped also with shower), large galley area, fixed master bedroom (Global 7.500 for example), an extra 4 beds that can be built when necessary and the comfortable cabin height of 1.90 mt.
Most importantly, they can reach any corner of this planet with a performance of up to 14 hours non stop.
Airliners
Some examples are: BBJ Max, BBJ 787 Dreamliner, ACJ 319, Embraer Lineage 1000
Royal Families, Head of State or large groups of travellers such as music bands with a big entourage going for their around-the-world-tours often chose the airliners as preferred options for their flights.
They can be full VIP configuration (19 seats, master bedroom, two galleys and 3 lavatories) or VIP + business class configuration.
In this second case the Head of State and his family will seat in the VIP area, while the entourage, bodyguards, nannies and press in the back. The back is composed by 50 business class seats.
Consequently you will find cart and tray service for the back, silver service for the front. Each cabin has minimum two flight attendant for a total of 4 or 5 crew members in the cabin. The hierarchy is similar to airline with a cabin manager.
With the exception of the Lineage, their flight range is not excessively long, unless the fuel tanks has been expanded during the refurbishments maintenance.