You don't look for a job, you attract it.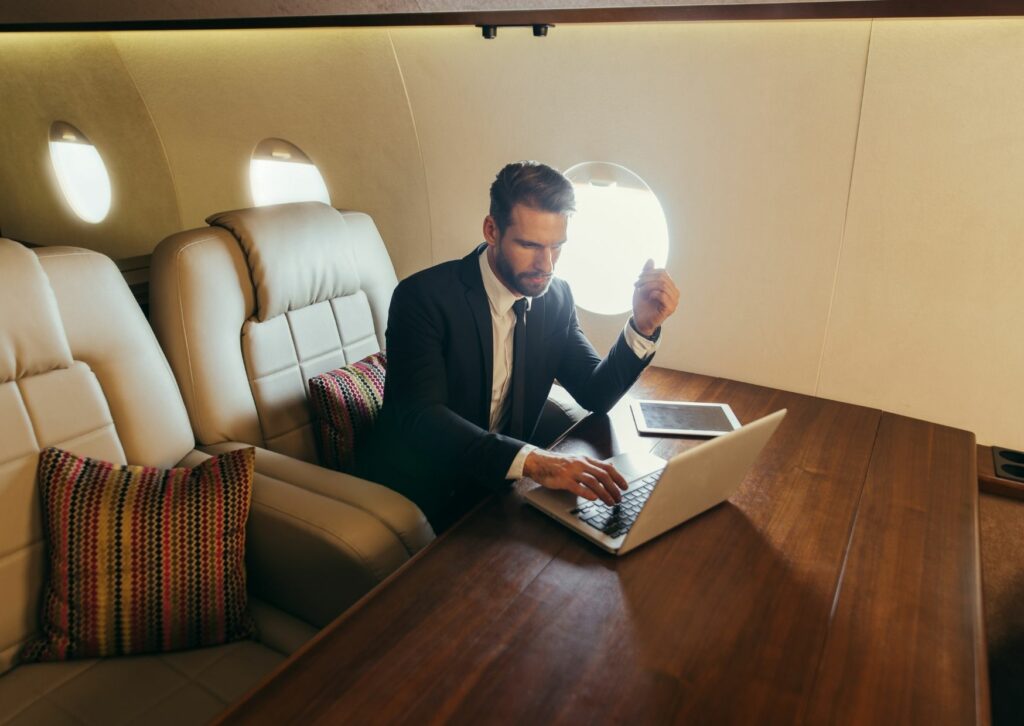 This couldn't be more true when we talk about Private Aviation and job opportunities on Private Jets!
Regardless if you are a VIP flight attendant or a VIP pilot, in the Corporate World you are a self-entrepreneur who sells him or herself.
This is even more true if you fly as freelancer!
What does it mean to attract a job opportunity?
It means that you have created an appealing and professional profile around you.
That you advertised and sold yourself so well and with consistency, that the industry wants YOU.
Take into consideration that Private Jet Operators hire people who demonstrate to be passionate and motivated.
Experience is also important, obviously, but comes as second place.
Because is a job from people to people.
It's a service-based industry.
Customer care, hospitality, client support… you name it!
The concept is that human interaction and relations are the soul of this field.
Speaking out of my recruiter experience, I'd rather prefer to teach the job to an inexperienced candidate who is motivated and thrilled, rather than hire the cold super-expert.
How do I attract job opportunities?
As mentioned on another article, the key word is "Networking".
(Find the article here: https://www.privatejetcoach.com/look-after-your-network/)
Alone you won't go anywhere.
Join communities of the industry. 
Do your homework and build, feed and nourish your connections.
There is an aspect about this industry which is good and bad at the same time.
I am talking about the size of this specific segment of aviation.
The Private Aviation is very small, and we all know each other, even between continents! 
And this is often very convenient…
At the same time your image can be ruined quickly if something goes wrong. 
As a good starting point is wise to create a strategy.
With deadlines and small, achievable goals.
What I'm trying to say is that you can't expect to apply for a position and then "sit and wait".
This works for the airlines maybe, but is a ruinous approach in this part of aviation.
How can I build my strategy?
If you are a creative person and you are familiar with the specifics of this industry, take some time to think. 
Chose a quiet place where you can stand and think.
Don't expect to meet an oracle and get the revelation in 10 minutes! 
Sometimes, for me, it takes months of thoughts, evaluations and consideration. 
But every time that I stop and think, I know I am getting closer to the solution.
Evaluate different option and point of view (ask to somebody else for those), various plans, make a list of the tools you need and….well… go and dominate!
If you are new and you don't know where to start from, just give yourself the chance to learn.
Ask for guidance and mentoring.
This is an investment you are doing for yourself.
With a solid base, you can build your strategy and conquer the word.